A trend which continues to adorn weddings and events are photo-booths. Our very vintage take on this concept is a brilliant addition for all events, both big and small.
Dress up, have fun and create timeless images of you and your guests. Subtle and elegant entertainment for all ages.
So popular and a brilliant addition to any wedding or event. Your guests will love acting a 'bit of a fool' and the photos of friends and family laughing will be priceless! We have always had glowing feedback from all who hire it and the best part is, it's value for money, because there is no staffing, or photo fee. We suggest instead, that you provide a few disposable cameras, or a Polaroid camera and hang the images on a line. However, most people will use their own, or mobiles, all of which you can ask to be put on your own wedding app!
Remember to also use your photographer too, you are paying for them after all! They will love capturing the fun and ask them to develop the images in black and white or sepia to add to the whole effect.
whole photo-booth setup £150
Alternatively, you can select items individually according to your needs. We can also source items,(at a small fee) to fit a theme or era. all items are reflective of A vintage time gone by, without the somewhat,(dare I say it),'lack of sophistication' of sombreros and plastic props.
The Delivery, collection and set up costs will depend on your location, setup can be done upon request and it can be yours for the whole day. Alternatively to keep budgets low, you are welcome to collect and return the items yourself.
All items, if lost or damaged will be charged accordingly. Normally at the equivalent cost it would be to replace an item from Ebay.
We also have Dolly, our 1966 caravan which is a perfect backdrop to our vintage photo-booth and the images of your day - please call or book an appointment to visit Dollys showroom, where we can discuss your requirements.
"It was such fun having the photo booth - and so unique! Melissa was so pleased with the surprise. Many thanks for all your wonderful props and help in making the entertainment side of her day memorable for many reasons – The images we have had are both brilliant and priceless. I must say, so much nicer and more stylish than one of these 'passport photo booths', a lot more freedom, not to mention much less expensive. We are so pleased to have found you at such short notice."
Melissa and Badger 27th September 2015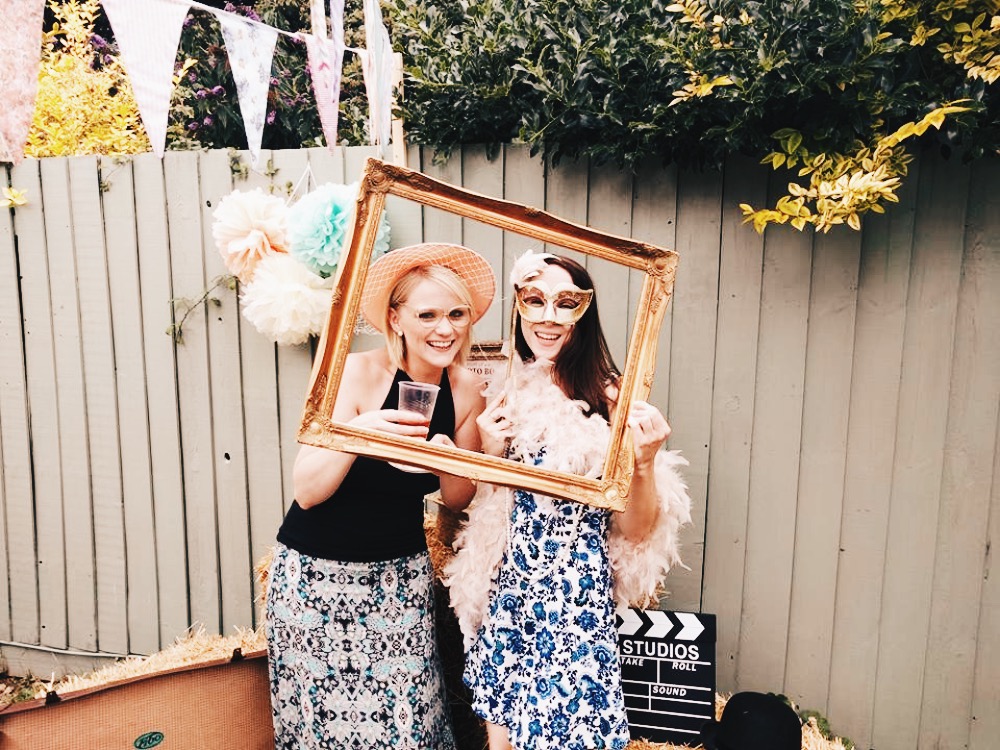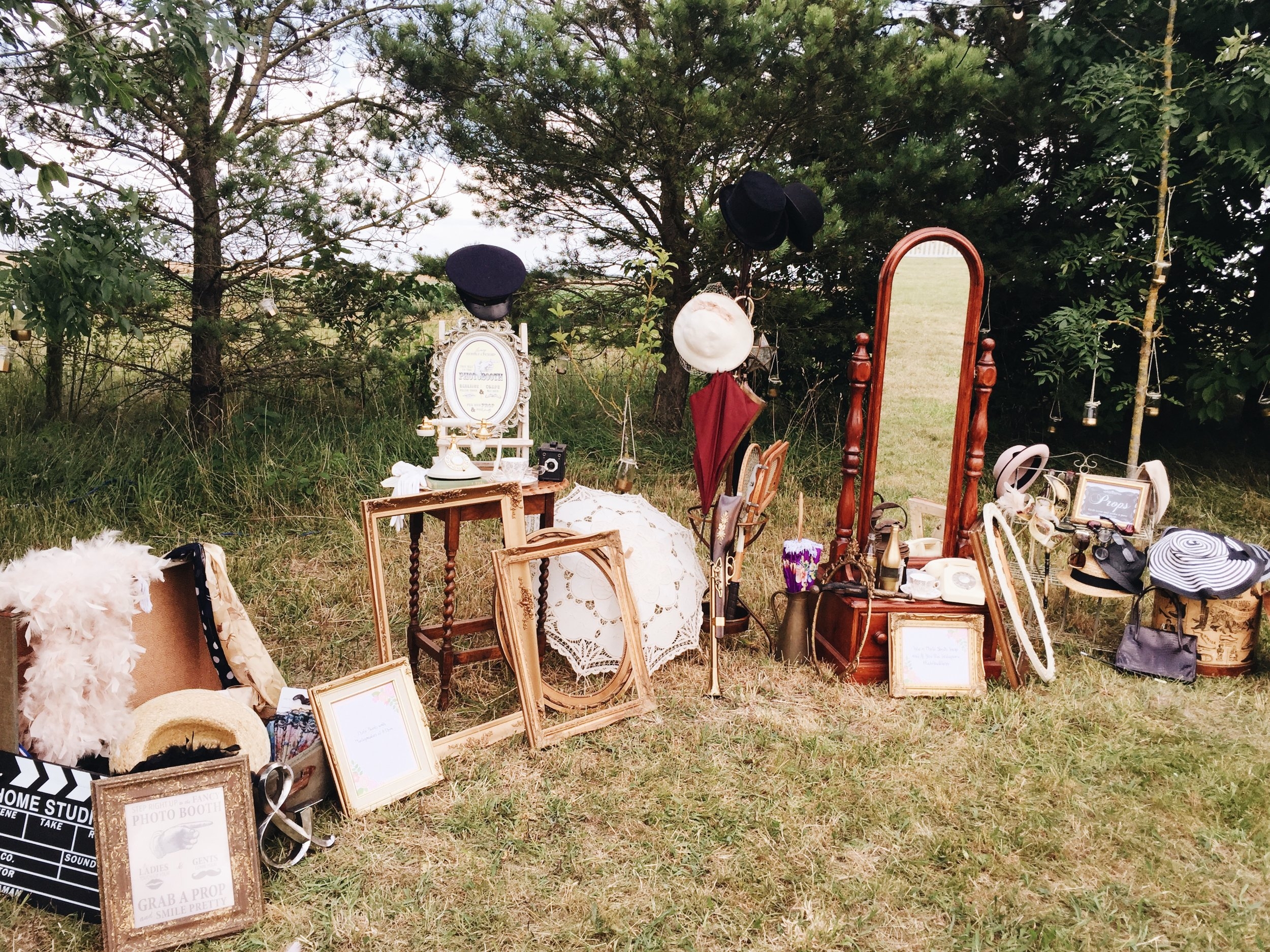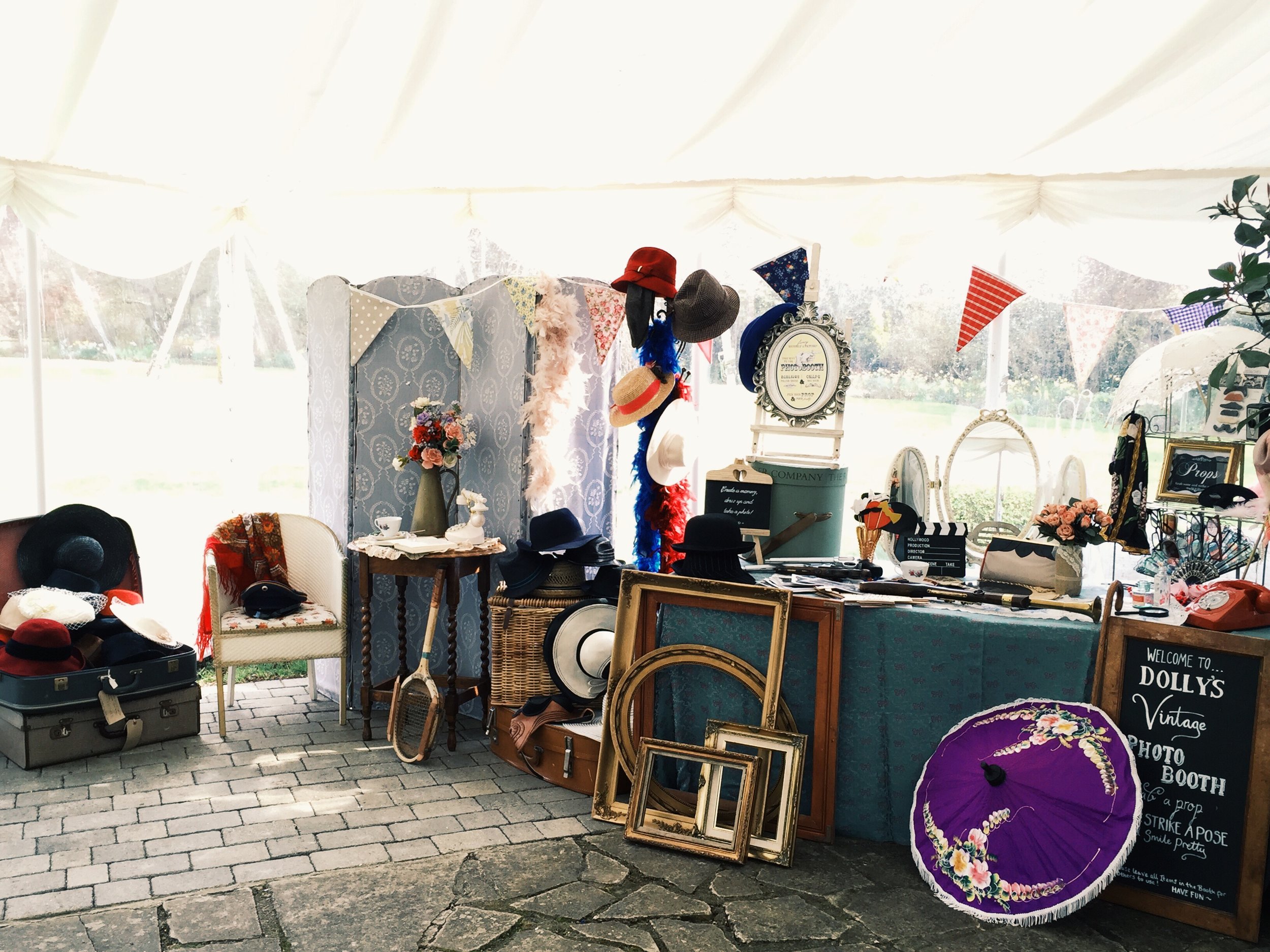 Click on this image for more photo booth shenanigans.
"What a lotta laughs we had...."